What is the best place for you?
Denver is a city in Denver County, Colorado. As of the 2014 census, the city population was 663,862. According to the United States Census Bureau, the city has a total area of 153.4 square miles. An elevation is 5,277 feet (1,608.42 m) above sea level. The population density was 4,329 people per square mile. The median age was 34.1 years (Colorado state median age was 36.4 years)…
know more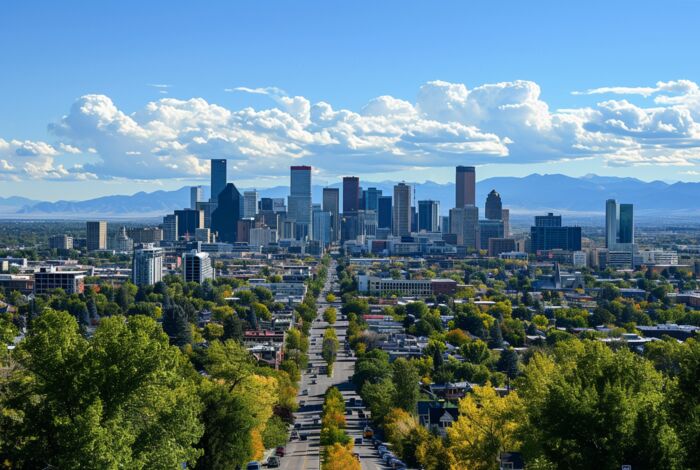 What's trending now in the market
Polis extends Colorado's eviction protections...

by

Justin Wingerter

on 2021-07-30 at 3:43 PM

One day before the federal eviction moratorium expires, Colorado Gov. Jared Polis extended state protections, ensuring that tenants who are applying for rental assistance cannot be evicted for at least 30 days after the moratorium ends Saturday.

Sunnyside in north Denver blends historic charm...

by

Sara Hansen

on 2021-07-30 at 2:00 PM

Northwest Denver's Sunnyside neighborhood blends historic charm and big-city convenience to appeal to buyers who want a hip, urban neighborhood at a relatively reasonable price. The neighborhood's location offers easy access to Interstate 70 and light rail service to downtown Denver, the western suburbs, and Boulder. "It's been a fascinating area to watch for the

Metro Denver apartment market makes a sharp...

by

Aldo Svaldi

on 2021-07-30 at 6:00 AM

In three short months, metro Denver's apartment market has dramatically shifted from one with an adequate supply and modest rent increases to one where demand is way outstripping supply and rents are spiking, according to the Denver Metro Apartment Vacancy and Rent report from the University of Denver's Daniels College of Business.
Waiting To Buy a Home Could Cost You [INFOGRAPHIC]

by

KCM Crew

on 2021-07-30 at 4:00 AM

Some Highlights If you're thinking of buying a home but wondering if waiting a few years will save you in the long run, think again. The longer the wait, the more you'll pay, especially when mortgage rates and home prices rise. Even the slightest change in the mortgage rate can have a big impact on your buying power no matter your price point. Don't assume waiting will […]

Home Sellers: There Is an Extra Way To Welcome...

by

KCM Crew

on 2021-07-29 at 4:00 AM

Some veterans are finding it difficult to obtain a home in today's market. According to the National Association of Realtors (NAR): "Conventional conforming mortgages (mortgages that conform to guidelines set by Fannie Mae and Freddie Mac), accounted for 74% of mortgages obtained by homebuyers in May 2021, an increase from about 65% during 2018 through

4 Reasons Why the End of Forbearance Will Not...

by

KCM Crew

on 2021-07-28 at 4:00 AM

With forbearance plans about to come to an end, many are concerned the housing market will experience a wave of foreclosures like what happened after the housing bubble 15 years ago. Here are four reasons why that won't happen. 1. There are fewer homeowners in trouble this time After the last housing crash, about 9.3
I know everything about Real Estate. Contact Me!