What is the best place for you?
Denver is a city in Denver County, Colorado. As of the 2014 census, the city population was 663,862. According to the United States Census Bureau, the city has a total area of 153.4 square miles. An elevation is 5,277 feet (1,608.42 m) above sea level. The population density was 4,329 people per square mile. The median age was 34.1 years (Colorado state median age was 36.4 years)…
know more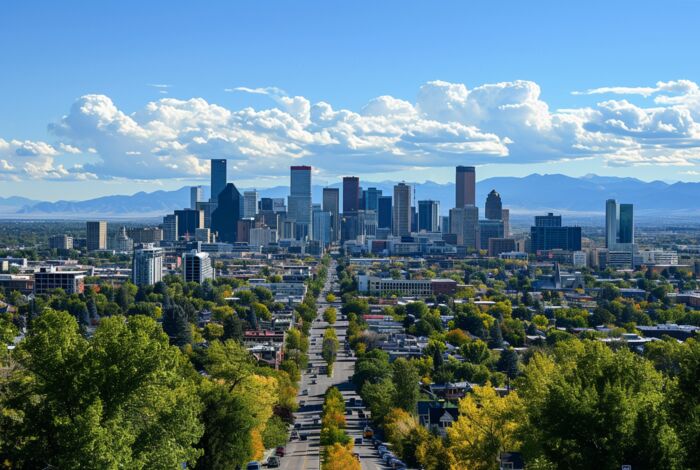 What's trending now in the market
Top Denver/Boulder April home sales: Architect...

by

Lily O'Neill

on 2021-05-09 at 4:13 PM

A couple who designed and built a Hamptons-inspired home in Boulder sold it for $7.9 million last month, earning the top spot among local home sales in April.

Rising lumber costs explode the tab on new home...

by

David Migoya

on 2021-05-09 at 6:00 AM

Market experts say the cost of lumber – measured in 1,000-foot increments -- in Colorado and nationally has tripled or worse since last year, an unprecedented demand exacerbated by low inventory caused by the pandemic and a dim view of any improvement.

Colorado homeowners hit with sticker shock over...

by

Aldo Svaldi

on 2021-05-08 at 6:00 AM

Every two years, during the first week of May, assessors across the state mail out updated notices of valuation to property owners. Some owners are surprised but shrug in resignation, others find the value about right, and a few decide to appeal what they consider an inflated value.
3 Graphs Showing Why You Should Sell Your House...

by

KCM Crew

on 2021-05-10 at 4:00 AM

There's no doubt that 2021 is the year of the seller when it comes to the housing market. If you're a homeowner thinking of moving to better suit your changing needs, now is the perfect time to do so. Low mortgage rates are in your favor when you're ready to purchase your dream home, and

The Power of Mortgage Pre-Approval [INFOGRAPHIC]

by

KCM Crew

on 2021-05-07 at 4:00 AM

Some Highlights Mortgage pre-approval means a lender has reviewed your finances and, based on factors like your income, debt, and credit history, determined how much you're qualified to borrow. Being pre-approved for a loan can give you clarity while planning your homebuying budget, confidence in your ability to secure a loan, and a competitive edge in a bidding war. In […]

Why Waiting to Buy a Home Could Cost You a Small...

by

KCM Crew

on 2021-05-06 at 4:00 AM

Many people are sitting on the fence trying to decide if now's the time to buy a home. Some are renters who have a strong desire to become homeowners but are unsure if buying right now makes sense. Others may be homeowners who are realizing that their current home no longer fits their changing needs.
I know everything about Real Estate. Contact Me!